Underwear recycling
Underwear is delicate and worn every single day, and therefore has a limited life with a high turn-over rate. You cannot donate it in Australia, so the only pathway is landfill.
With 204 million underwear items being imported into Australia every year that is a lot of waste!
We live by our values and exist to create positive change, so we take back our waste, plus other brands!
our recycling tally 7,632
What can you recycle with us?
We accept
Bras in wearable condition
Worn out briefs, g strings, shorts etc
Very old bras
Wearable or old crops
No socks or swimwear please!
In all fabrics!
All bras are accepted. Please make sure to wash them and cut off any metal trims or trinkets.
Can bras be recycled?
Reuse is even better! Send us your bras and we will quality check them, and send them to Support the Girls a charity that supplies bras to women in need.
The sorting of these bras also creates work for Social Engine.
If your bras are in poor condition please still send them in, we will recycle them.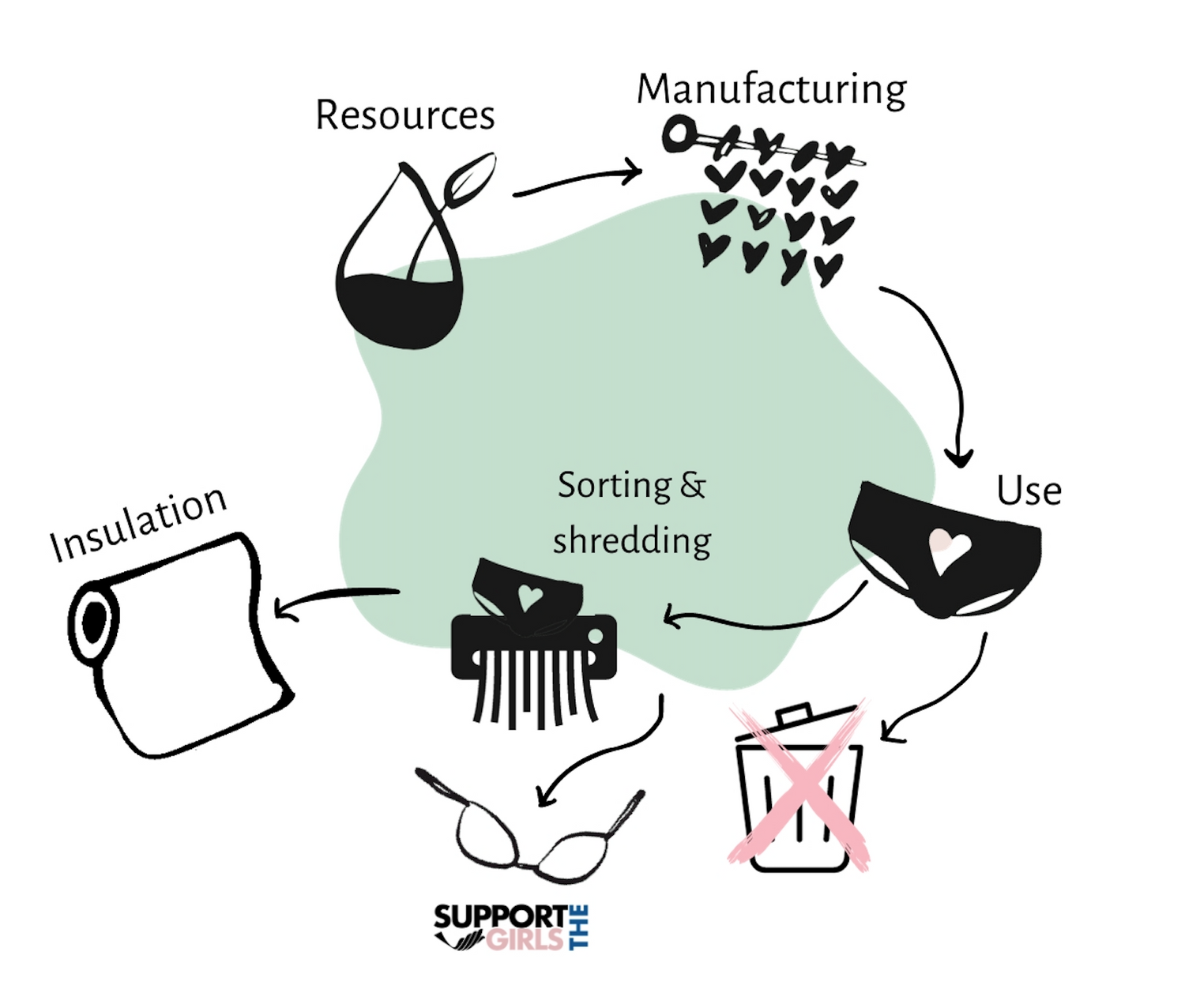 How do you recycle the underwear?
We sort, sanitise and send for shredding. They are then processed to have a second life as insulation. Gently worn bras are donated to Support the Girls
Until we have the infrastructure for fibre-to-fibre recycling (some estimate that is up to 10 years away), repurposing waste and diverting it from landfill is the best way to keep the value in your underwear for longer.
learn more in our impact report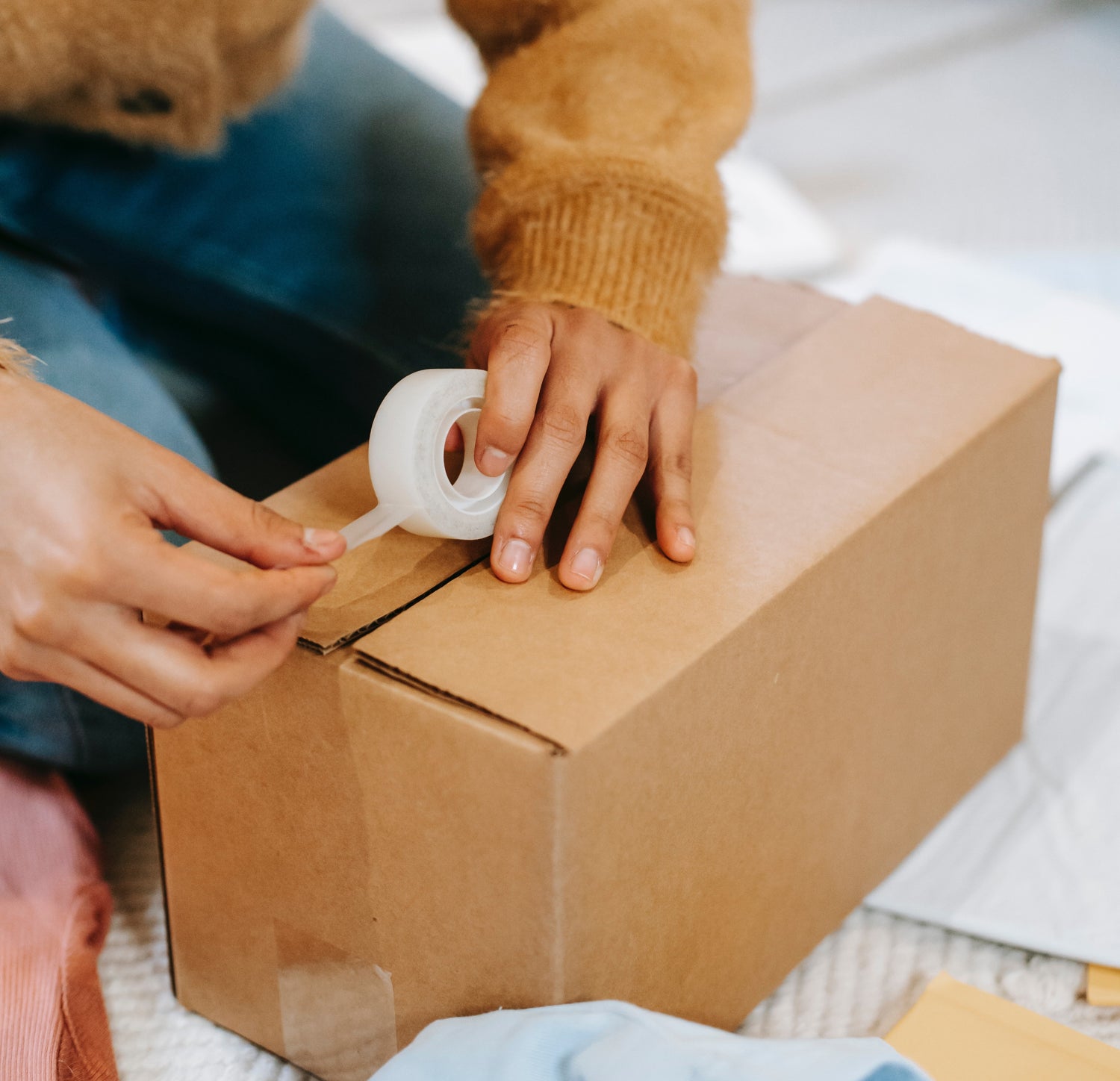 Sign me up! where do I send?
If you are a customer you will receive the address of where to send your old undies in an email post-purchase.
At this stage we can only recycled our customers undies & bras. We would love to take everyone's underwear, but it costs us approx 42c per pair to recycle and the sale of our underwear covers some of that cost. 100% of our profit goes to social and planetary good and would really love your support to help make this happen.
For any queries, please email hello@underwearforhumanity.com.au
FAQs
What materials do you accept?

Every fabric is accepted. Lace, microfibre, cotton etc
Do you take bras? Any other items?

We do take bras, ones in good condition go to Support the Girls for reuse, ones in poor condition go through our recycling process.

We do not accept any other items - underwear & bras only, please do not send socks and clothing.
Where do I send my underwear for recycling?

Please email us at hello@underwearforhumanity.com.au or check your order receipt which has all the details.
Do you pay for postage?

We would love to, but unfortunately, we cannot afford that cost. We pay for the storage, sorting, sanitising wash, shredding and shipping to process. However, the good news is that by recycling your underwear you are also supporting employment for at risk youths.
Is this open to everyone?

As a social enterprise, right now we can only afford to offer this service to our customers.

We are so excited for a future where everyone can participate in recycling their underwear. We look forward to opening this up as our business grows.
Is the underwear you make made from old undies? That seems unhygeinic!

No! Our bras are made from nylon industrial waste, our underwear is made from Tencel and Organic cotton. We are unable to do a closed loop recycling right now, hopefully one day!
What do i mail my recycling back in?

You can reuse the packaging from your order or use your own packaging! Depending on how much recycling you have you can use a satchel or a box.