Our mission is to contribute to a radical system refocus, where humans and the earth are valued over financial paradigms.
Our Theory of change
A 'Theory of Change' is a clearly articulated description of the impact you wish to create, and the steps that need to happen to create it. Our 'Theory of Change', acts as our north star, helping to guide our decision making, and get us leaping out of bed each day… in our beautiful undies. 
If we offer people the opportunity to participate in creating a better and fairer world,
By building a business that prioritises impact in everything that it does,
It will lead to a shift in the way people consider where their money goes and the power that they have,
And ultimately empower them to contribute to and feel more connected to their humanity and world they choose to live in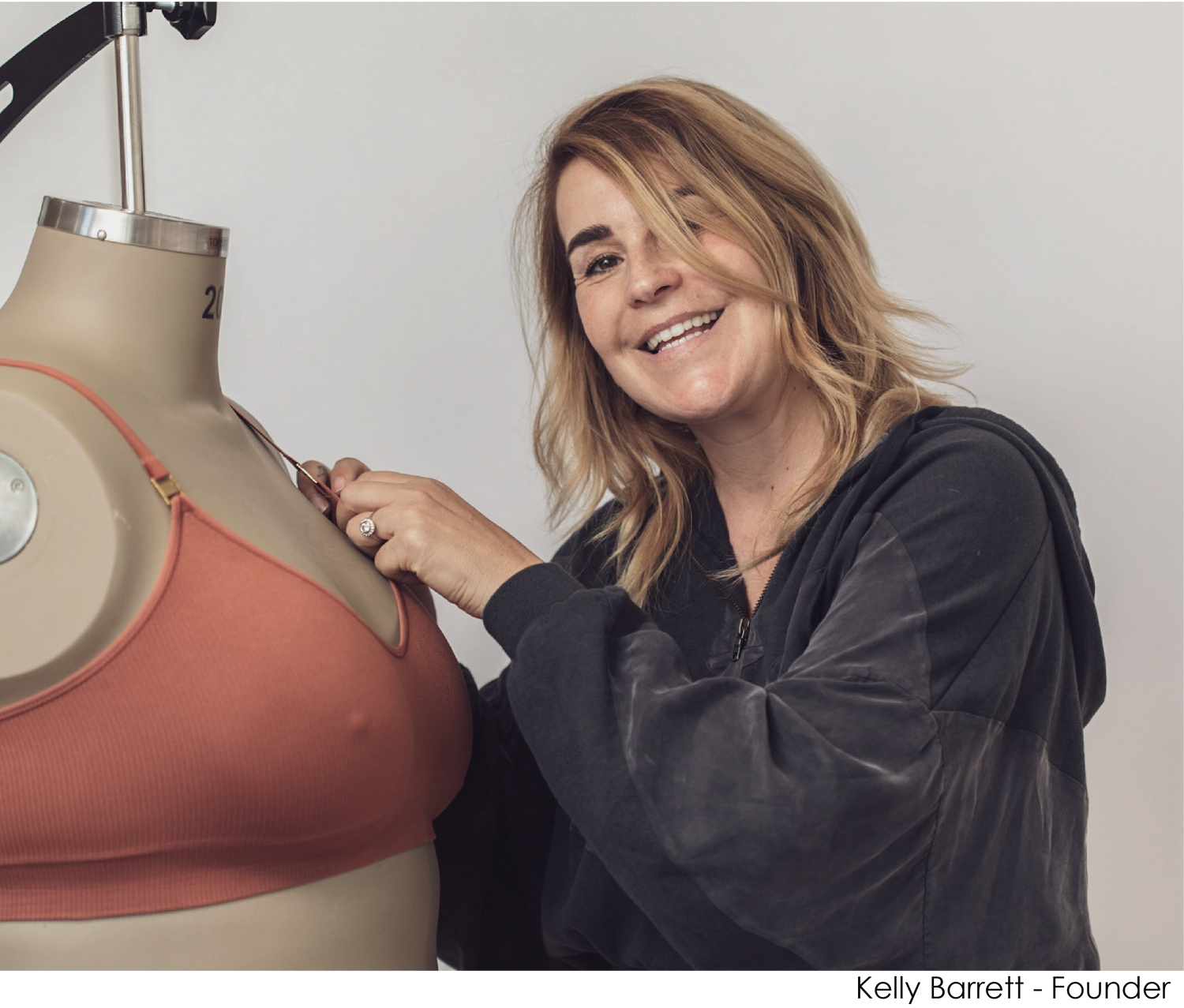 Trailblazers are taking steps for the fashion industry to be circular and maximise the use of waste, and one of them is our founder, Kelly Barrett. A veteran of the industry, with more than 20 years' experience, and an expert in underwear. She is relentless in her passion to create a better, fairer world and has poured over every aspect of Underwear for Humanity in uncompromising detail since her conception of the idea in January 2020.

Born in Melbourne, Kelly is a mother of three with a deep respect for nature and Indigenous wisdom. With her open, generous personality, her natural ability to see in systems, and her entrepreneurial flair, Kelly was made for this moment in history. She has studied at the London College of Fashion, worked in corporate spaces, and is a successful entrepreneur of two other businesses - Starcorp Textiles and Silent Arrow with and has done further study in clothing sustainability. Kelly is a disruptive, original thinker, and is committed to creating new prototypes of business to create positive impacts on both planet and people.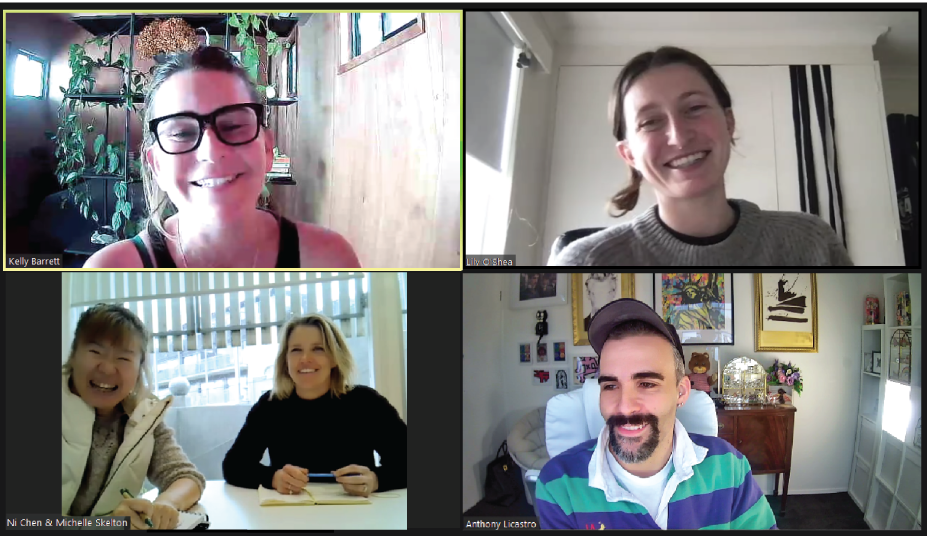 UH Team
We have no full-time employees yet.
Lily O'Shea is our first employee working part-time as a Marketing Assistant, she is also a sustainability student.
Kelly is a partner and Sustainability Director in a business called Starcorp Textiles, an underwear business that creates private label products for other brands. The team at Starcorp support Underwear for Humanity with casual pro-bono hours utilising their expertise in the underwear industry of over 20 years each, Ni Chen and Michelle Skelton. As well as Anthony Licastro assisting in business management.
We are also supported by many freelancers that are very generous with their time and energy.
Why Underwear for Humanity?
My journey coming to Underwear for Humanity has been broad and mixed, however when I put it all together it makes sense.
My life has taken me from Werribee commission housing to Indian ashrams, homeless in Greece, to Goddess studies in Glastonbury and the runway in Paris.
When I was growing up, I was scared of the destiny I saw before myself and was
determined to be different. To travel the world. To work in fashion. I felt I was strong enough to achieve everything I wanted and was mostly motivated out of fear. Fear of my life being uninspiring.
I was terrified that I would leave school at 15 with a baby, like all the other girls around me.
But no matter how big your dreams are, it is tough without support. By the time I got to 15 I felt like I was no more than the script I had inherited. If it wasn't for meeting Penny a fashion designer I did work experience with I would have given up and left school.
She took me under her wing and she moved me into her house with her family for a year. She saw potential in me and gave me the stability I needed to continue
school.
It was still a rocky road for me, it involved many reckless paths travelling around the world. Finally at 26 I had saved enough money from a small business I had started to do a degree at London College of Fashion. Without the support of Penny when I was 15 that wouldn't have been possible.
Opportunities in life are not equal, life is not equal. For some people the concept of choosing a career is a privilege and survival is all that is on the cards.
I've had a great career and life is good. But I'm not sitting easily with that. Why am I so lucky? What about all the other kids that never had a Penny to pull them back up?
I've learnt the words to express my unrest now, from an Aboriginal friend - how can I be ok when my community is not ok. I am not ok just looking after myself. I remember watching the world from the outside looking in, it sucked. And I will do anything I can to level the playing field.
That is why caring about humanity is embedded in Underwear for Humanity. It is easy to give to charity, but there is always a limit. This is a model of giving that has no limit. The more successful the business is, the more we give away to support others.
Yes, it's super sustainable, but you can read about that, it's easy to understand, humanity isn't.
Thanks for doing this with me.
Kelly xx