Has there ever before existed a lingerie brand that's quite so environmentally and socially conscious as Underwear for Humanity, which launched this year? I'm struggling to think of one. With a tagline of "kindness in action", this Australian start-up is one that's centered around giving back to the world in numerous ways.
Let's start with its eco credentials. Underwear for Humanity was founded by lingerie industry veteran Kelly Barrett, who previously created Silent Arrow but closed it down when she found herself stuck in the modern-day fashion cycle of regular product launches followed by necessary discounting to clear old stock.
"I did not start the business to be part of this fashion rollercoaster," she explained when talking about the decision, "Yes I could have planned more drops and more sale periods , but the business was firmly set in my values and I wasn't willing make such big compromises on sustainability."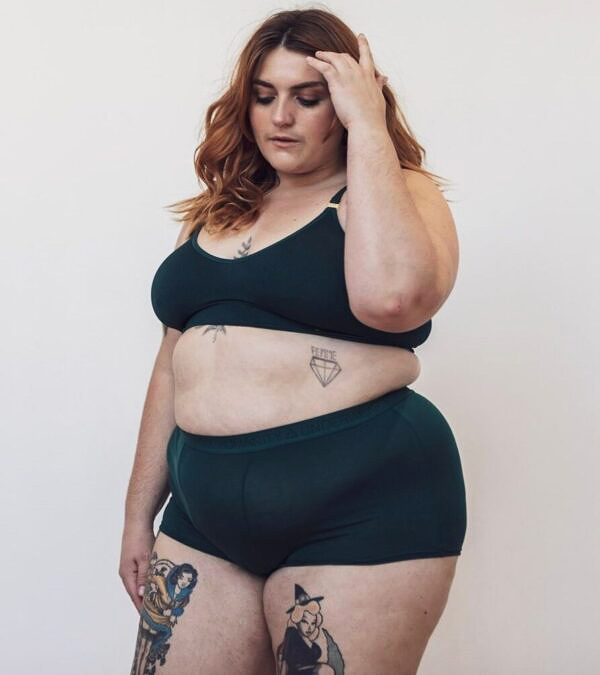 With this new venture, she's sticking to recycled and low-environmental-footprint fabrics, and even went as far as to have her own elastic developed that's made from GRS-certified recycled nylon – a novel technology, and a significant step beyond what most other 'sustainable' lingerie ranges are currently offering!
Additionally, Underwear for Humanity offsets its carbon emissions, packages its products without plastic, and runs a recycling program for customers that allows them to dispose of old lingerie without it going to landfill. It even finds a use for other brands' waste materials too – that produced at the factories it works with – by paying for them to be turned into underwear that is then donated to various charities.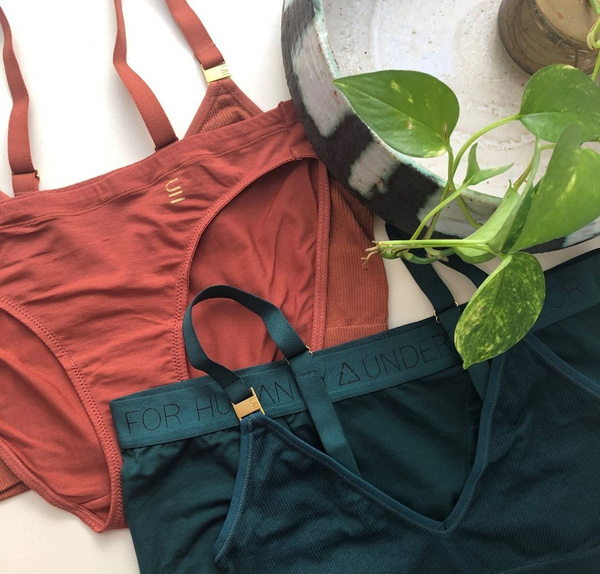 How else does Underwear for Humanity give back to society? Conscious that it's operating on unceded First Nations land, a portion of the money from every item sold goes to Pay The Rent, an organization supporting Indigenous people. The brand is also involved in providing paid job training for homeless people and those recently released from prison, and ensures that the people actually producing its underwear work in a safe environment earning a fair, livable wage.
Currently, the Underwear for Humanity collection includes three bralette styles (including a nursing one, and one designed especially for D+ cups) and five bottoms styles including one that's period underwear, as well as underwear for men and kids. All women's bottoms come in sizes AU 6-26 (US 2-22), and bras in flexible-fit sizing that overall cover AU 4-24 (US 0-20).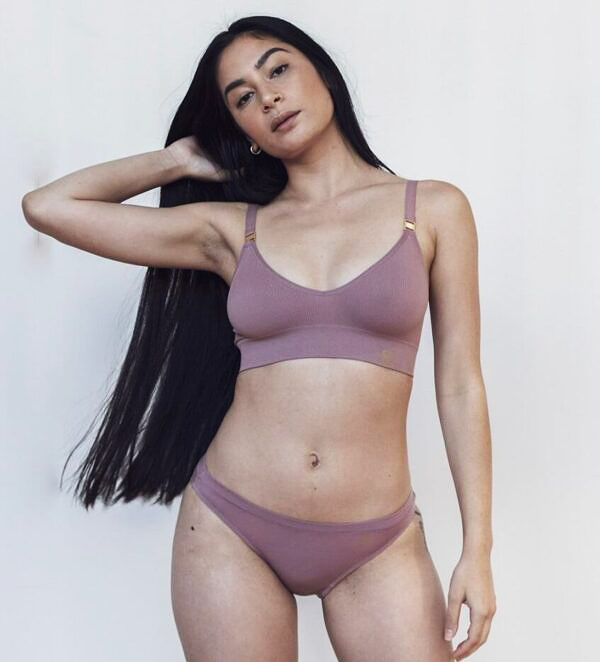 The minimalist design aesthetic is intentional – Kelly understands that basics have the best longevity, and she's a firm believer in buying better rather than buying more. As she put it, "I think the biggest thing is to reduce your consumption… Underwear is an essential item, why not use that consumption and money for good? It is not about buying more than you need but swapping out your essentials for something that is working hard to bring balance to the world."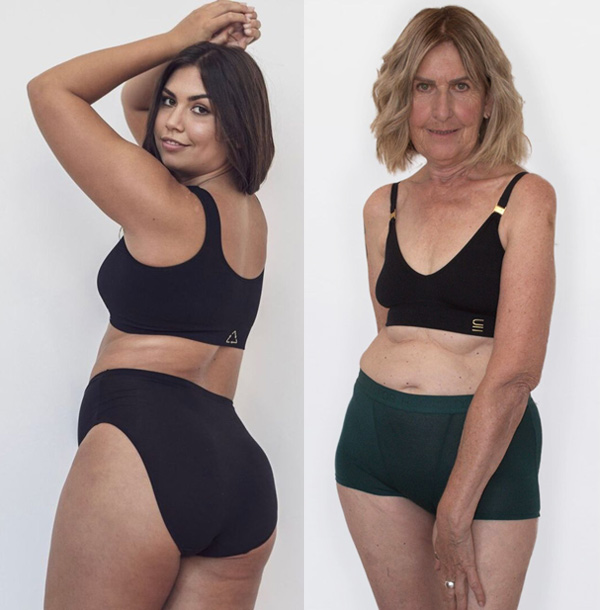 Still, if you're keen to support this brand but like your underpinnings a little fancier, she's currently working on developing a recycled lace set. So keep your eyes peeled for updates on the brand's social media!